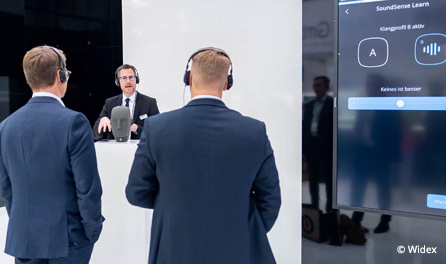 The listed forms can be found in the OSC (Online Service Center) of NurnbergMesse. If you need further information, please contact us:
Camping site
The parking of caravans and mobile homes at the Exhibition Center Nuremberg is prohibited. Please use the camping site only a few minutes drive away. 160 spaces, opening times: all year round.
Prices: on request. Facilities: sanitary facilities, bistro, playground, table tennis, tennis court. You should inquire about vacancies a few days before arrival.
Knaus Camping park Nurnberg
Hans-Kalb-Stra.e 56, 90471 Nurnberg
T +49 9 11 9 81 27 17, F +49 9 11 9 81 27 18
nuernberg@knauscamp.de, www.knauscamp.de
Cash dispensers
Entrance East, Cash obtainable with EC-card or credit card.
Catering
Form S3.10, Lehrieder Catering-Party-Service GmbH & Co. KG
Exhibition center restaurants, stand catering, catering arrangements for receptions, conferences and meetings.
Cleaning
General cleaning
Cleaning of the site, halls and gangways is arranged by the organizer. The cleaning company commences final cleaning at 8 pm on the last assembly day. Cartons, battens, planks, crates etc. still in the gangways at this time will be regarded as refuse and removed (see Info 4, 6.1 – "Waste Management").
Stand cleaning
Form S3.20, Kiefer GmbH
For security and liability reasons, the stand cleaning to be performed by the exhibitor itself must be completed 30 minutes after closing time.
Communication/Telecommunications
Forms S2.40 – S2.46
Compressed air supply
Form S2.20, SPIE SAG GmbH
Conference/meeting rooms
Conference and meeting rooms of all sizes are available in the Exhibition Center Nuremberg. Please notify us of your requirements, quoting date and number of persons. Please coordinate the dates planned with the exhibition management.
Customs
You can contact our forwarding agent about customs matters; see Item 23 "Forwarding agent, transport services").
Delivery of goods
See Item 46 "Traffic and parking regulations".
Dispensing equipment
Dispensing systems intended for operation at the event must be provided with a risk assessment issued by the manufacturer or renter and this must be shown on request.
Electric charging station
Three charging pillars with 2 connections each are available on the site of NurnbergMesse GmbH. Information about their location and terms of use is obtainable at www.nuernbergmesse.de/en/e-charging-station.
For further information, please contact:
Harald Knaus – Der Elektroprofi GmbH, T +49 9 11 86 06-88 80, emobility@nuernbergmesse.de
Electricity supply
Form S2.10, SPIE SAG GmbH
Connections to the main supply network may only be made by the ServicePartner appointed by the organizer. It is recommended that work within the stand is also carried out by this company.
e-mobility – see item 11 electric charging station
Information from A–Z Info 3
Empty containers
Form S3.30
The storage of empty containers on the stands, in the halls or in the loading yards is not per mitted during assembly, exhibition or dismantling. Containers are to be collected and stored by the respective exhibition forwarding agent.
Exhibitors kitchens
Exhibitors requiring cold or warm water can use thirteen kitchens set up for this purpose in the following areas during the event: basements of Service 1, hall 3A / Service 7, hall 4A.
ExhibitorShop on site
Service 5/6, top floor
In the ExhibitorShop on site the ServicePartners of NurnbergMesse offer their services concentrated in one place to minimize the time spent by exhibitors obtaining information. The respective times at which they are present are given in the Last Minute Information.
Fire extinguishers
Form S2.70
Fire service
Form P2
Exhibition Center Nuremberg, Feuerwache 5
Fire service staff carry out inspection tours during the assembly period to check that stands comply with the fire prevention regulations. Accurate planning of stands in advance and compliance with instructions avoid delays and interruptions during assembly.
Please observe the fire prevention regulations (Technical regulations Info 4) and ensure that Form P2 is returned, if applicable.
First aid service
OperationCenter in the Exhibition Center Nuremberg
Emergency Call at the Exhibition Center Nuremberg, T +49 9 11 86 06-70 00
Floral stand decoration and stand design, landscaping services
Forms S1.80, S1.82, S1.85
The ServicePartners stay in the service areas of the halls in use until the start of the event.
Forwarding address
Event, hall, stand number, exhibitor
Messezentrum, 90471 Nurnberg
Forwarding agent, transport services
Form S3.30
Schenker Deutschland AG (Halls 3A, 4A, 7A, 3–7)
Safety and liability reasons require lifting equipment such as forklift trucks, cranes etc. to be requested solely via the respective exhibition forwarding agent.
Please note: The minimum charging unit for personnel and equipment is 1.0 hour.
Furniture rental
Forms S1.50–S1.67
getit! – Exhibition Services express
Takes care of the things you've forgotten that are not obtainable directly on the exhibition site – quickly and reliably! T +49 9 11 86 06-80 90, getit@nuernbergmesse.de
Guarding of halls and stands
Form S3.40
Engelhardt & Co. Sicherheit GmbH
Exhibition halls are guarded during the official assembly and dismantling periods and for the duration of the event. However, this does not constitute any liability of the organizer. Additional stand guards are recommended and can only be ordered through the ServicePartner.
Hostesses/service personnel/helping hands, exhibition events, staff
Forms S4.30, S4.31, S4.40