Hygiene and Protection Concept
Safe Entry to the event
In 2022, the EUHA will be carried out responsibly and in accordance with the regulatory requirements. In all likelihood, these will be eased in the coming months. To be on the safe side, we are planning with the guidelines and measures under which we successfully conducted EUHA 2021: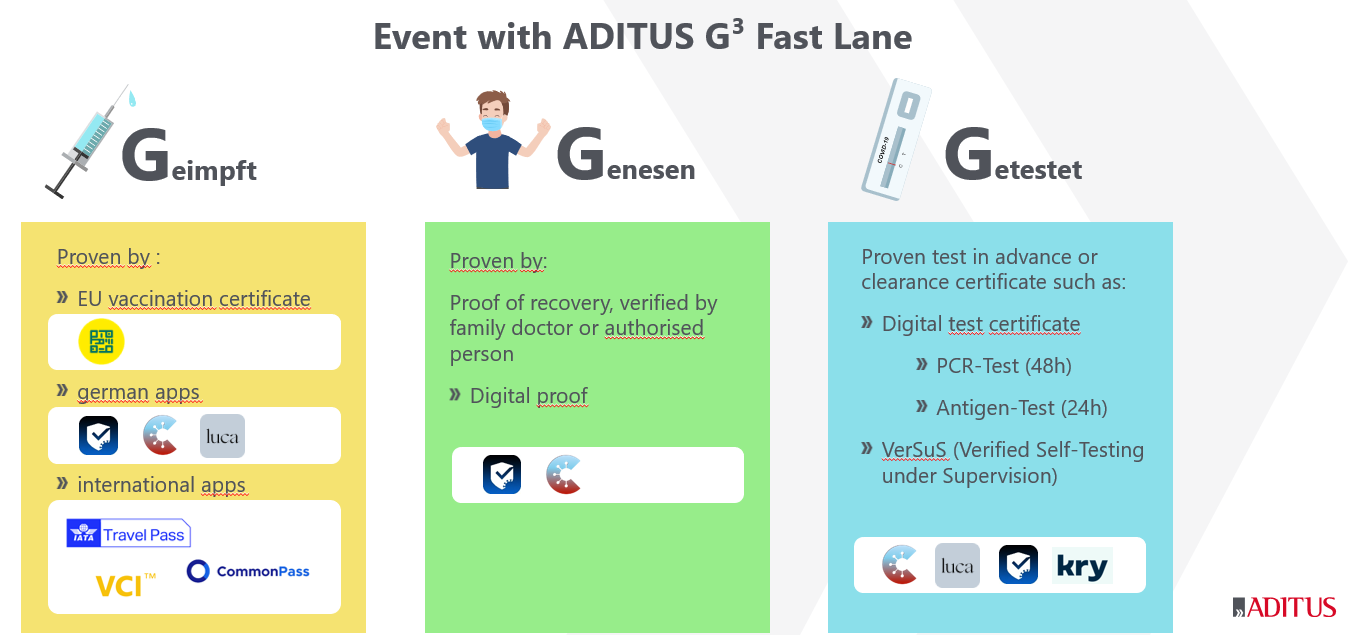 Exhibition Hall 6
Exhibition Hall 6 has been designed with the highest possible level of infection control in mind.
The total area is 15,000m² – this means that the current requirements of at least 4m² of space per person can be met very well.
The visitors are distributed between the exhibition hall AND the congress
Hall aisles are exceptionally wide, at least 4.5m, to avoid unnecessary pedestrian traffic. Most of the aisles are even significantly wider.
Entrance and exit of the exhibition hall are separated locally, so that meeting traffic is also avoided here.
For the current catalogue of measures and the requirements for stand construction and the fair, click here:
Hygiene 
Disinfection dispensers will be installed at all central junctions.
Multilingual signs will inform participants of the applicable hygiene protection measures.
Haptic contact points and surfaces are avoided as far as possible and disinfected regularly.
Furthermore, the general rules for hygiene and distancing should be followed: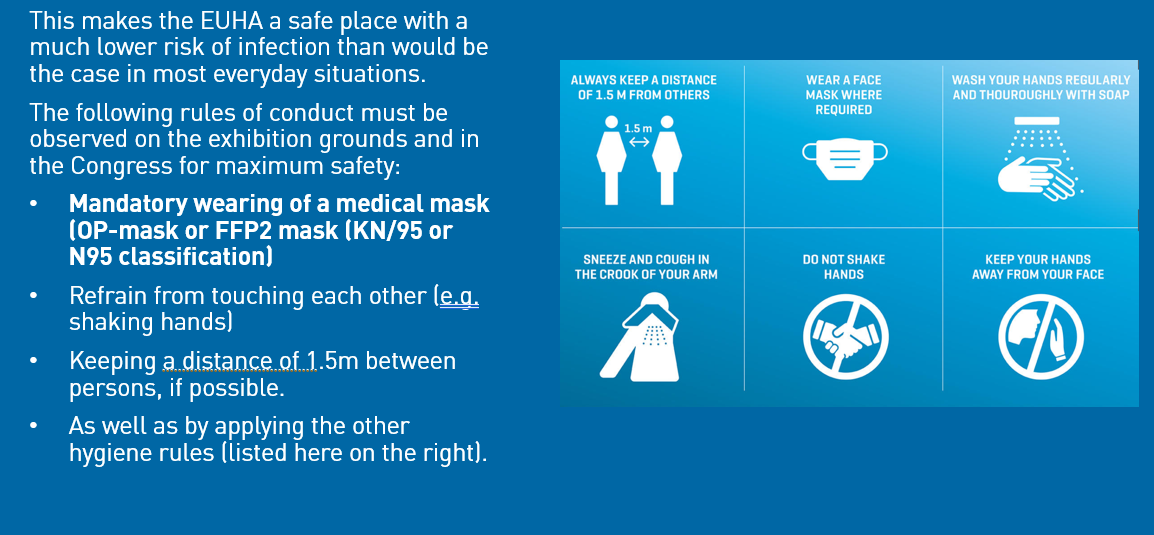 Visitors/exhibitors who do not have a complete vaccination or convalescence certificate must carry out a PCR or antigen test within 24 hours before entering the exhibition grounds and the event and document the negative result at the entrance.
The test must be repeated accordingly in the case of a congress/trade fair visit lasting several days, as it must not be older than 24 h in each case.