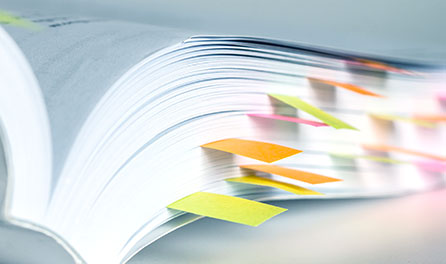 The following Technical Guidelines apply as well as the General Exhibitor Conditions:
Technical Regulations 2023

Stand Design
The exhibitor is responsible for the design of the stand, which must be in keeping with the typical exhibition criteria for the event. Walls bordering visitor gangways should be made more attractive by installing glass showcases, niches, displays, etc. Rear walls of stands that exceed a height of 2.50 m and are adjacent to neighboring stands should have a light, neutral and single color to avoid adversely affecting the design of the neighboring stand.
Fittings and structures on corners of the stand area that border on visitor walkways must be designed in such a way as to exclude any risks. In particular, stumbling hazards in the form of platforms or raised floors must be avoided at freely accessible stand corners, especially in the case of tapered stand areas.
The use of products made by exploitative child labor within the meaning of ILO Convention 182 is prohibited for stand design and equipment.
The highest principle of the design of all exhibition stands is transparency. All open sides must be freely accessible. If you are planning meeting rooms, warehouses or other cabins on your stand area which are to be placed along the traffic route and transparency is no longer provided, separate approval from the BVHI is required. Please send your enquiry in writing to ausstellung-euha@bvhi.org. A stand construction permit can only be issued after the BVHI has approved the deviation in writing.
The backs of the stand boundaries, advertising media or other design elements to neighboring stands over 2.50 m in height must be designed and cleaned in a neutral way and must not contain texts or graphics.
Exhibition stands from 300 m2 are subject to approval. This also applies also to exhibition stands which exceed the height of 3.50 m.
The maximum height is 5.50 m. The floors of the stands are to be designed by the exhibitors with a suitable covering (for example carpet, parquet, PVC). The name and address of the stand holder must be affixed to the stand for the entire duration of the event in a manner recognizable to everyone. The exhibitor undertakes to install a 2.50 m high stand wall on all closed sides of the stand area.
If no own stand boundary or no rental booth is used, stand partition walls are to be ordered from the service partners.
Stand partition walls, floors, hall walls, columns, installation and fire protection equipment as well as other fixed hall installations must not be glued, nailed, painted or otherwise damaged. Damages are charged to the exhibitor and will be charged. Pillars and installation and fire protection equipment in the stand area are part of the allocated stand space and must be accessible at all times.
Floor coverings in the exhibition stands may only be fastened with double-sided adhesive tape (only with solvent-free adhesive tapes: tesafix No. 4964). If residues on the hall floor must be removed by other adhesive tapes after the end of dismantling, the cleaning costs will be charged to the exhibitor. The same applies to carpet residues or similar. The exhibitor undertakes to fulfill these requirements. In the event of infringement, claims for damages may be made by the organizer or the neighboring exhibitor concerned
General Exhibitions Terms and Conditions