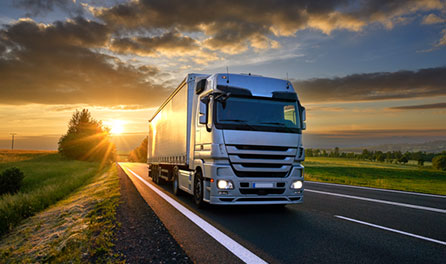 Unloading on site
The unloading on site with forklifts or cranes is carried out exclusively by the resident forwarding agent Schenker Deutschland AG. Your contact for trade fair logistics is
+49 911 81748-30
fairs.nuernberg@dbschenker.com
Empty packaging/storage of materials
The storage of empty packaging of any kind (e.g. packaging and packing materials) inside or outside the stand, in the halls or in the loading yards is not permitted. Empty packaging is to be removed without delay. Collection and storage can be ordered at extra cost from the ServicePartners of NurembergMesse using the Online Exhibitor Shop (OES)
If the exhibitor does not comply with a request to remove material stored in contravention of the rules or does not remove empty packaging immediately when asked, NurembergMesse reserves the right to have it removed at the cost and risk of the exhibitor.
Special exemption from ban on use of trucks on Sundays
All trucks exceeding 7.5 t and trucks with trailers require special approval as per § 46 Para. 1 No. 7 in conjunction with § 30 Para. 3 of the German highway code (StVO) for planned journeys between 00.00 and 22.00 h on Sundays and public holidays (§ 30 Para. 4 StVO).
For journeys between the officially signed truck parking areas of NurembergMesse and the exhibition site, permits issued by the road traffic authorities can be obtained direct at the signed truck parking areas from Engelhardt & Co.
These permits apply only to the routes marked in color on Annex 1 between NurembergMesse and the signed parking areas. The permit is also valid for the use of vehicles in the "Grosse Strasse" and throughout the exhibition site.
All fees for these permits are paid by NurembergMesse, so no costs are incurred by the companies. The holidays for which permits are to be obtained are based on § 30 Para. 4 StVO.
Irrespective of the permit for restricted travel between the truck parking areas of NurembergMesse and the exhibition site, whose fees are paid by NurembergMesse, the forwarding agent or driver can also apply for unrestricted special permits directly from the Nuremberg road traffic authority at:
Servicebetrieb Öffentlicher Raum (SÖR)
Sulzbacher Straße 2-6
90489 Nürnberg
T +49 9 11 2 31-76 37
F +49 9 11 2 31-1 44 10
Application forms and information can also be obtained on the Internet (German only): www.soer.nuernberg.de > Genehmigungen > Sonstige Ausnahmegenehmigungen für den Straßenverkehr (Permits > Other special permits for road traffic).